We offer personalized individual fitness training and nutrition programs that are based on your goals, your lifestyle, and your abilities. You get to log-in to our Training App to utilize your personal programs and interact with your trainer.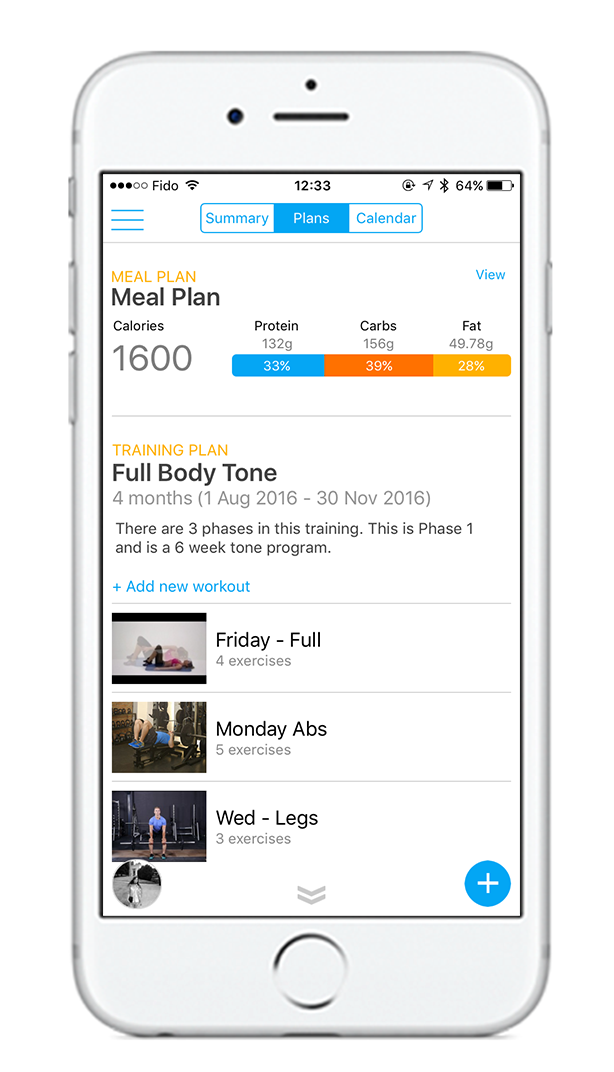 Mobile View
Your trainer works with you to create a personalized fitness and or nutrition program All of our nutrition plans are created using Dietitian approved Software.
You will check in to our online training site or utilize the Peach Nation IOS/Android App to access your personal programs. Your trainer tracks and reviews your progress and works with you throughout the week to keep you on track with your goals. Your plan will be built around YOUR goals and YOUR time schedule and is never a template from someone else.
How do Online Plans Work?
You pick your plan and trainer and pay for your plan.
We send you an invitation to complete a few informational forms. These are required as part of the getting to know you process. All information is confidential and never shared with anyone: just like your doctor's office.
Once you complete the forms, your trainer will review this information with you either via phone call or text. We typically prefer text chat as this allows us to have a record of our conversations so that there are no misunderstandings.
After review, your trainer will prepare your plan and have ready for you at an agreed upon date.
Most clients are pleased with our training app for tracking workouts, though it's not imperative to use it. The training app contains helpful exercise videos and information for you to follow and learn from. The app allows your trainer to follow your workouts closely for accountability. If you have any questions, your trainer is just a text away.
You will be asked to check in regularly via the app and in our private Facebook group. The private FB group is strictly for our members, and completely shut off from any prying eyes outside of the group.
In addition to your plan, you receive all the bells and whistles that go along with VIP Membership at NO extra charge. Included in your free VIP Membership are store discounts, additional support, access to all online chats, a sign up gift of our choice, and more.